Korean 'Comfort Women' Presentation: In a rare U.S. appearance, two surviving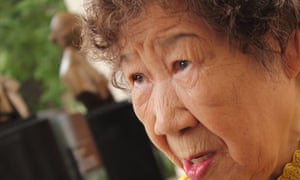 victims of Japanese military sexual slavery will be at SMU on Friday, April 22, for the Embrey Human Rights Program's "Evening With Kang Il-Chul and Lee Ok-Seon," held in partnership with Seoul, South Korea's House of Sharing, an assisted living home where Il-Chul and Ok-Seon and five others find support. The free public event will begin with a 6:30 p.m. reception featuring Korean food and dance tributes, followed by a 7:15 p.m. discussion in McCord Auditorium, Room 306 of Dallas Hall, 3225 University Blvd.
Cézanne Quartet: Join the Cézanne Quartet, Meadows' Peak Fellowship Ensemble-in-Residence, on Saturday, April 23 as they perform the two quartets by Janacek and Beethoven's "Rasumovsky" Quartet, op. 59, no. 2. Since winning Second Place Ensemble in the Senior Division of the Coltman Chamber Music Competition, the musicians have collaborated with cellist Andrés Díaz and violist Matt Albert of SMU, performed with the Bridge the Gap Chamber Players and Open Classical Artist Series and participated in the McGill International String Quartet Academy. The free public event will begin at 7:30 p.m. in Caruth Auditorium.
Heavenly Images: "When I consider your heavens…." The words of Psalm 8 serve as the basis for the final choral concert of the season on Thursday, April 28 at 7:30 p.m. From Tarik O'Regan's The Ecstasies Above, a setting of Edgar Allan Poe's Israfel, to Franz Joseph Haydn's celebratory chorus The Heavens Are Telling, you will spend the evening gazing at a myriad of heavenly images. The Meadows choirs are honored to be joined in this performance by the young artists of Flower Mound High School. The concert is free and open to the public and will be held in Caruth Auditorium.
Friends of the Library: The Friends of the SMU Libraries will host the 16th annual Tables of Content fundraiser at 6 p.m., Saturday, April 30, in the newly renovated Fondren Foundation Centennial Reading Room in Fondren Library, 6414 Robert S. Hyer Lane.
The event will include the presentation of the 7th annual Literati Award to Darwin Payne '68, SMU centennial historian and professor emeritus of communications. The event also will feature a reception honoring the "Top 10 Haute Young Authors" as well as 19 table hosts who will lead discussions on a variety of topics with guests at the dinner.
Tickets to Tables of Content are $150. Sponsorship packages with special benefits and seating for the event are available from $1,000 to $10,000. For additional information, call (214) 768-3225 or visit smu.edu/friends.